Celebrate Earth Day with the BAFTC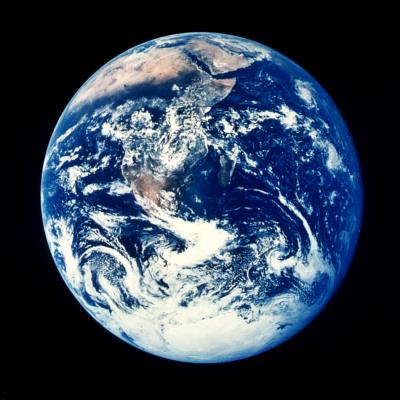 Dear Friends,
It's time again for our second BART Rider Thank You Day action! This month we celebrate Earth Day with our friends at BART and Tully's Coffee by handing out another half million dollars worth of coupons for free Fair Trade Certified coffee from Tully's!
Volunteers from the Bay Area Fair Trade Coalition will once again descend upon BART's six busiest stations to educate riders about the environmental benefits of Fair Trade and thank them for choosing public transportation as a sustainable alternative here at home.
Fair Trade Certification doesn't just mean a fair price for farmers – it also means a cleaner environment for us all. In making small scale farming more profitable, Fair Trade discourages deforestation and preserves traditional intercropped farms that prevent erosion and protect wildlife.
Fair Trade also requires drastic reductions in agrochemical use, forbids the most harmful chemicals and promotes other environmental stewardship practices, so you know that the Fair Trade Certified espresso you are enjoying is not just good for the people, but for the planet as well.
Join the Bay Area Fair Trade Coalition, TransFair USA, BART and Tully's Coffee in reaching out to BART riders this Earth Day to say thank you for their commitment to a better life for farmers, a cleaner planet and a more sustainable commute.
We will need 60 volunteers - 10 at each station – to make this event a success and we can't do it without your help! For more information on how you can volunteer, please contact Jamie Guzzi, 510-663-5260 x.309 or email jguzzi@transfairusa.org.
Thanks!
Jamie
PS. If this isn't enough to get you there, there will also be free BART logo hats, commemorative t-shirts and thank you gift certificates from BART and Tully's Coffee for all the volunteers! So get up early, do your good deed and celebrate Earth Day with your fellow fair traders!
----
Celebrate Earth Day with a Free Cup of Fair Trade Certified Coffee
Courtesy of BART, Tully's Coffee and TransFair USA
Tuesday, April 22nd 6-9am
Participating Stations:
Civic Center, Powell, Montgomery, Embarcadero, Oakland 12th St. and Downtown Berkeley
Ride BART this Earth Day and get a free coupon for a Fair Trade Certified late or espresso from Tully's Coffee and half-off your next purchase of a one pound bag of Fair Trade Certified beans. Tully's espresso is now 100% Fair Trade Certified nationwide and served in compostable cups. When you choose BART, Tully's espresso and Fair Trade you are choosing a better life for farmers, a cleaner environment and a more sustainable commute. Thanks for your commitment!
This event is made possible with the support of volunteers from the Bay Area Fair Trade Coalition, a group of student, faith and business leaders dedicated to raising awareness about the benefits of Fair Trade here in the Bay Area. We need your help to make this event a success! To help staff a booth at your local BART station or get involved in your community, please email jguzzi@transfairusa.org or call 510-663-5260 x 309.
For more information please visit:
http://bayareafairtradecoalition.blogspot.com
Brought you by BART, Tully's Coffee and TransFair USA:
http://www.tullys.com/
http://www.bart.gov/
http://www.fairtradecertified.org